Our "Debt Out-Cash In" program can help you change your debt…into a memory.      Watch our video to learn more:
We are passionate about helping people eliminate their debt. 
Everyone agrees that debt usually stands in the way of a person's dreams, and the sooner you can get out of debt, the sooner you can live your dream.
To be able to take a walk along the sea shore–without the fear or concern of debt.  To experience that feeling of peace and well being, is worth what it takes to live life debt free.   
All Debt Free has created our special "Pay it Forward" referral program, which pays cash to the member/customer who helps a person sign up for our Debt Reduction program.
We want to "Pay it Forward".
For each person that you refer to our All Debt Free, LLC. "Debt Out-Cash In" debt reduction program, who joins our program and designates you as the person who referred them, we'll pay you a 25% cash referral of the purchase amount, intended to help you pay off your debt more quickly.
As you begin to lower your debt using our "Debt Out–Cash In" program, let's say that one day, you and your family are walking along the beach, enjoying each other's company, thankful for the quality time you can spend together.  You can spend that quality time with your family, because you found a way to both reduce the time it takes you to pay off your debt…and receive cash, by helping others do the same.  You say to yourself…I'm helping people reach their dream of becoming debt free…AND I'm earning income too, which I'm using to help eliminate my debt.                                                                  Once your income started to grow, and you started lowering your debt balances, you got your life back…better yet–you are on the way to becoming debt free.                                                                      People say that if you help enough people get what they want or need in life…that, in turn, you will most likely get what you want or need in life.                                                                                          So, by helping people start their journey to become Debt Free… getting paid a referral fee for helping them…then using that money to help yourself become Debt Free…                                                                                                that's not a bad day at the office (even if your office is on the beach somewhere, located in a beautiful remote location).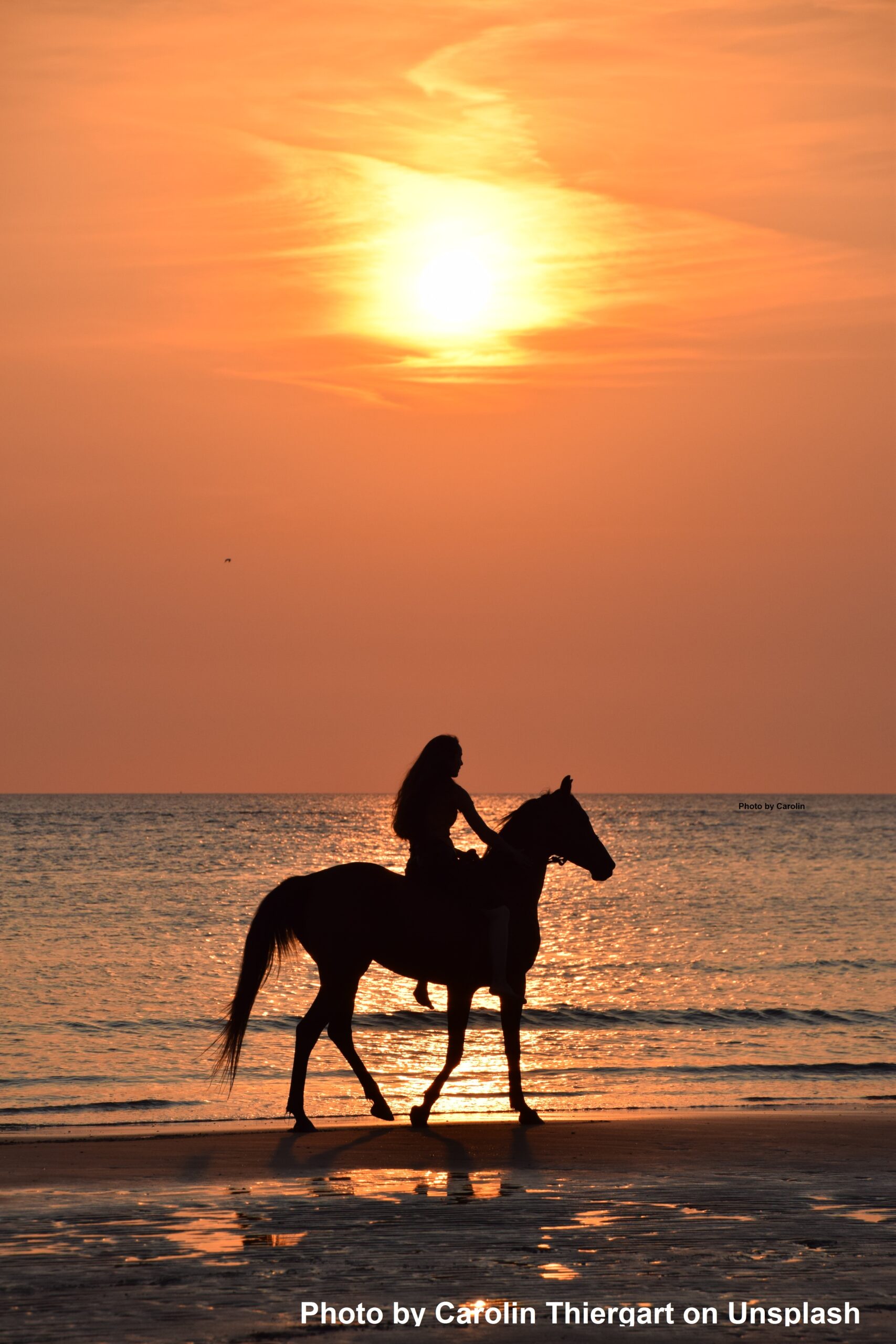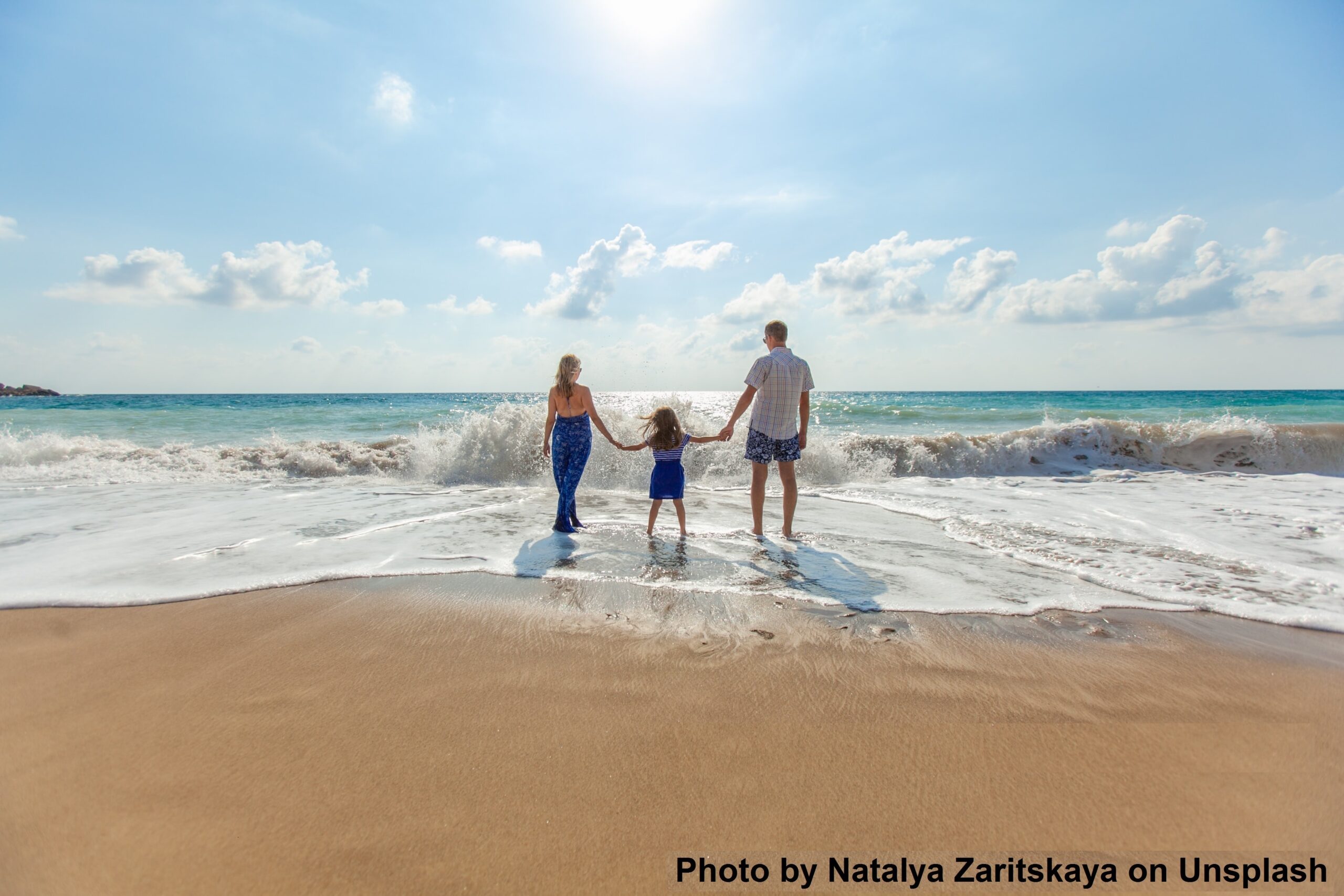 Now that you are getting your debt paid off, you feel a true sense of peace in your life.   You've found a way to earn cash for each person that you help begin their journey to Debt Freedom, with the                        All Debt Free  "Debt Out–Cash In"  program.  You thought…"wow, if this program could help me earn cash, while at the same time helping others also get out of debt…what could be better than that?"   Remember, no one can guarantee how things will turn out in the future…maybe you can earn enough to pay off the debt completely–maybe you can't.  But, you cannot arrive at a place in life–becoming completely debt free–unless you begin.  We can give you that chance.  Take it.  Imagine how it would feel–no debt–complete freedom–a sound financial future.   We think that's the right path…going debt free.  We think you do too.                                                                                                                                                  
Here is our All Debt Free, LLC. debt reduction program, featuring our "Debt Out–Cash In" custom 75+ page custom report, with graphs and charts showing the savings in both time and money, as you pay off your debt sooner than scheduled.  Included with our All Debt Free "Debt Out–Cash In" Debt Reduction Program, you will receive a full calendar schedule of when each of your debts will be paid off–in what order–by following the plan. 
Recently, we created a custom "Debt Out–Cash In" report for a customer.  In this example, the plan showed that all their debt could be paid off in 84 months…
saving them about $64,000 in cash interest, and cutting about 23 years of house payments.*       *(Note:  For example only–everyone's results and experience              may be different.)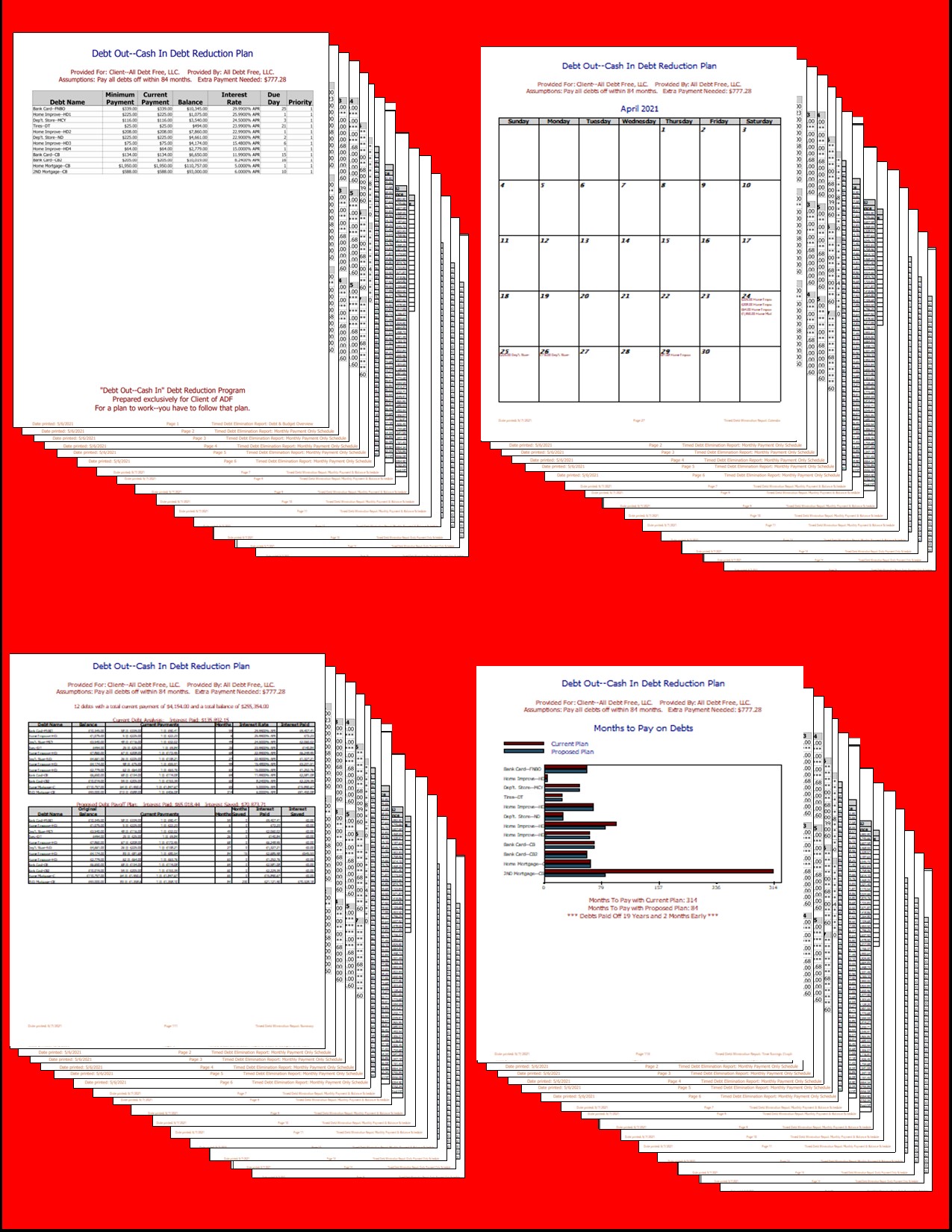 In addition to your "Debt Out–Cash In" custom report, you will receive several documents which will help you organize your personal assets, along with your most important and sensitive family financial documents.  The first two documents you see, (shown on the red background below) are designed to help you organize your existing debt payments, and your monthly household budget expenses.
     Debt Payment Register
Here you will be able to keep track of your monthly payment to each debt–including account numbers, debt balance, check number, due date, payment date, creditor phone number, and address.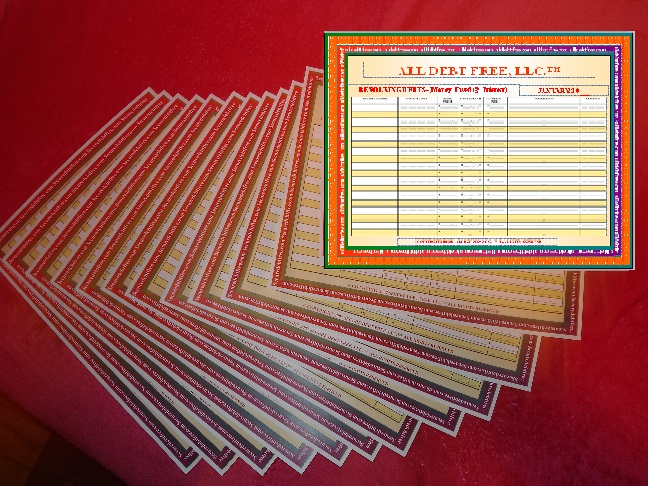 Monthy Bill Payment Register
Here you will be able to keep track of your monthly payments for household expense accounts–like power, water, gas, car insurance, life insurance, health insurance, etc.  Account numbers, account balance, check number, due dates, phone numbers, and addresses.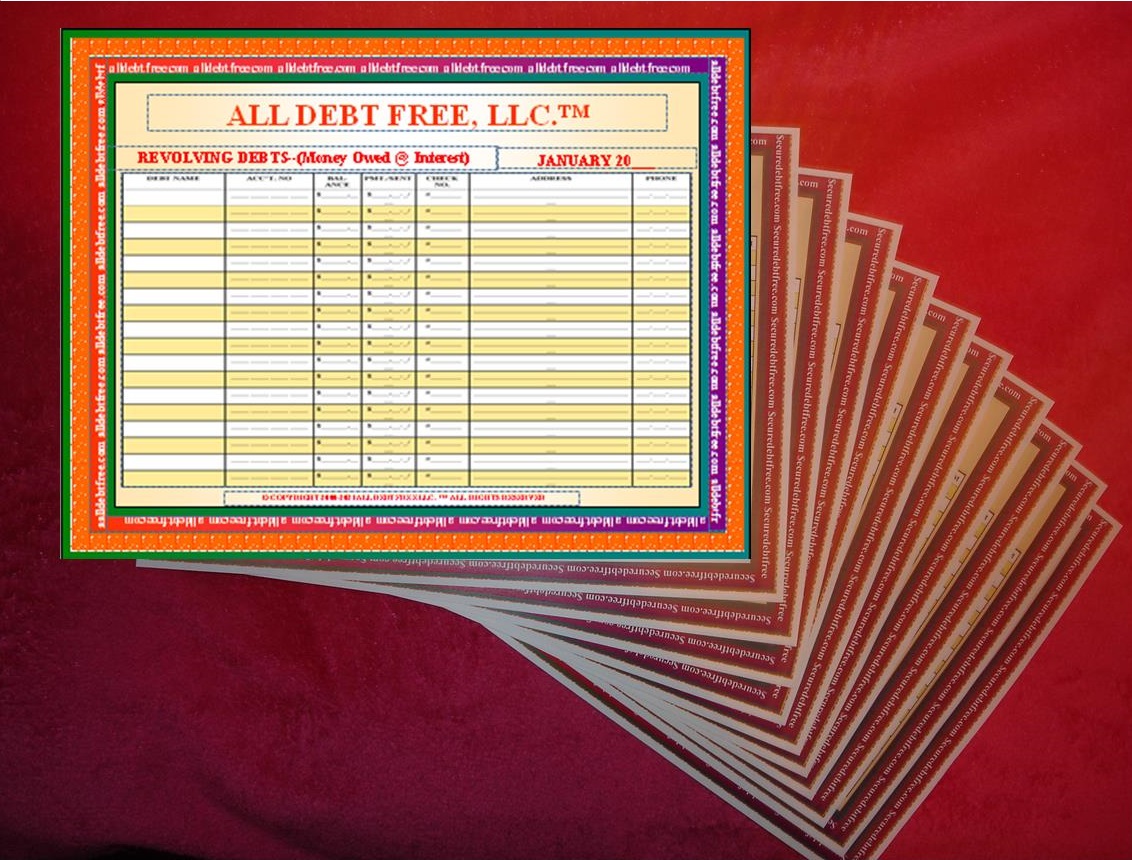 The next four documents we include, are designed to help you gather your sensitive and important Family Financial Documents, in order for you to carefully organize, and better protect them. 
Also, they help you determine the potential financial needs of your family, and serve to help introduce you to tools and methods to protect your family in the event that the unthinkable were to occur–the death of the principal bread winner. 
There may be more subjects to cover–but these documents will help you begin your plan for your Family's safe journey through the financial perils of life.
   Family Business                             Organizer     
The Family Business Organizer addresses a variety of issues that are important to the family…so you can write your wishes and preferences surrounding guardianship questions for your underage dependents, should the unthinkable occur–such as the untimely passing away of family members, and crucial instructions on guardianship requirements and preferences, if necessary.  In addition, it is a powerful organizer of important family  information.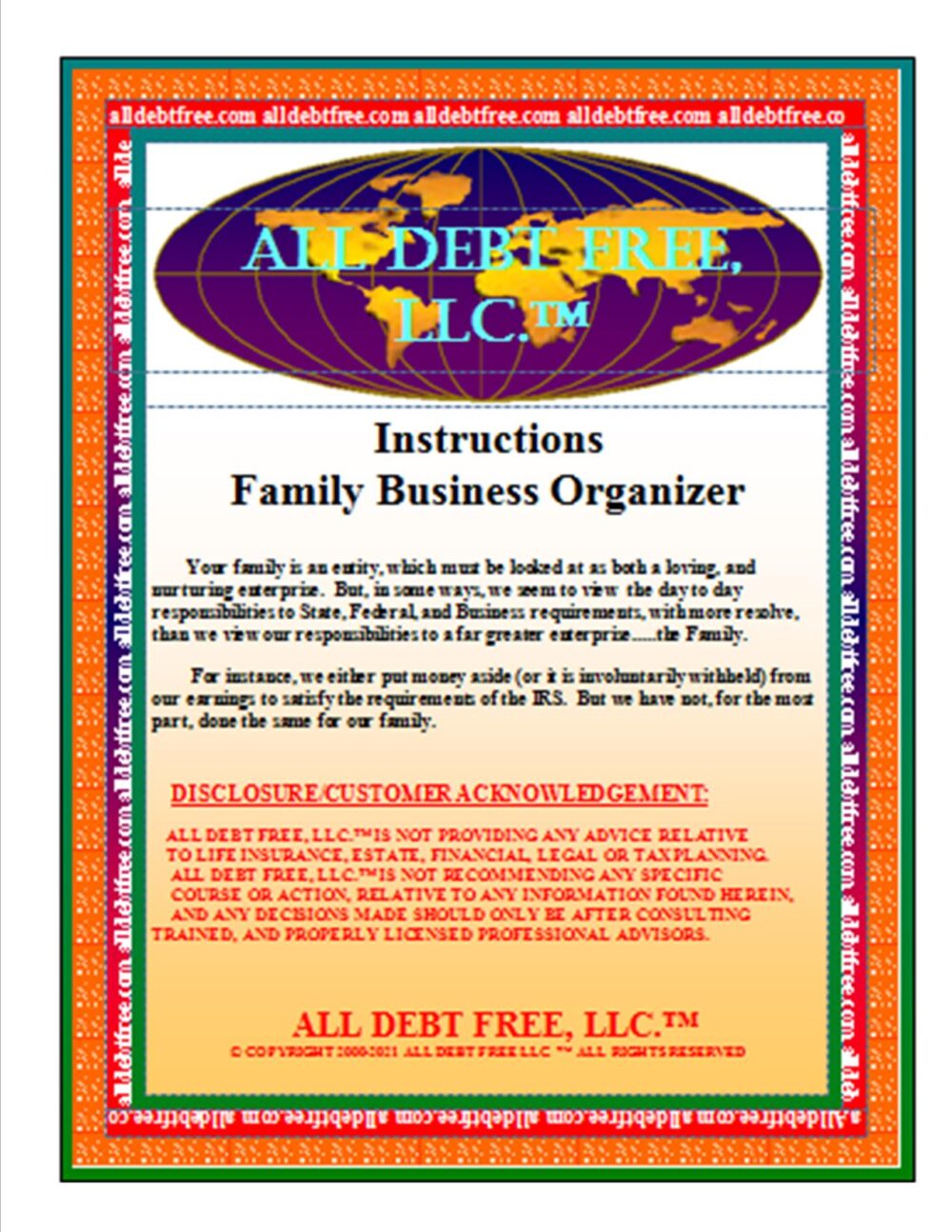 Asset

Replacement

                                     

Worksheet
Life comes with uncertainty–in fact you must count on the unexpected… especially when it comes to the safety and security of your family.  Because we don't have a perfect blueprint of our future, we need to plan, plan, plan.  What happens if the principal bread winner is not there…to provide?  We present ideas that can help a family weather the storm.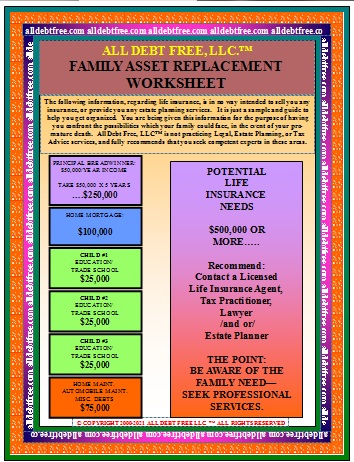 Financial Document Organizer
There are so many important things we have to keep track of…Insurance Policies, Deeds, Notes, IRS tax returns, property taxes–Wills, Trust Documents, Bank Statements–so important to you.  How do you keep them organized?  How do you gain quick access when necessary? 
And how do you increase the safety factor for those almost irreplaceable documents against a disaster at your home?  Our Family Organizer helps you identify those important documents–so you can gather them, and keep them convenient to you when you need them.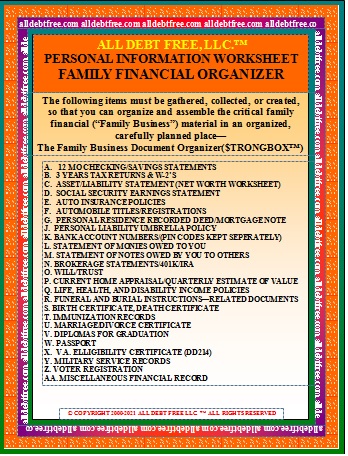 Family Net Worth Worksheet  
It's always important to know where you are in life.  It's so important to keep track of your overall Financial Success.  This is how you create your future.  This is how you create your legacy, to pass to future generations.  Tools designed to help you get your bearings–and keep your bearings–it's like a compass to keep you and your family on the right Financial Track in life.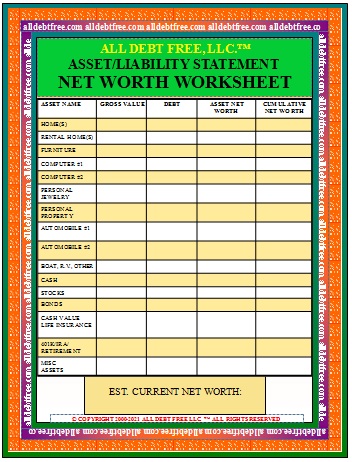 And how do you increase the safety factor for those really important documents against a fire or other natural disaster at your home? 
Here's how…proudly introducing the
Our document cabinet (the $trongBox–TM) gives you a place to keep a copy of your valuable family documents.  You could keep a copy of a will, trust, tax returns, deeds and notes, to name a few.  You'll also be able to properly organize other important personal and family financial records such as bank statements, passwords, life, health, and property insurance policies–asset titles (auto, boat, rv)… copies all kept more safely under lock and key–in a fire and water resistant document cabinet that we refer to as the $trongBox–TM. 
In the $trongBox–TM, you could also keep digital photos/videos of your personal property, such as furniture, jewelry…all of the important personal property, on a digital backup on a disk.  This feature can better protect you in case of fire or water loss, to assist you with an insurance claim, should that occur.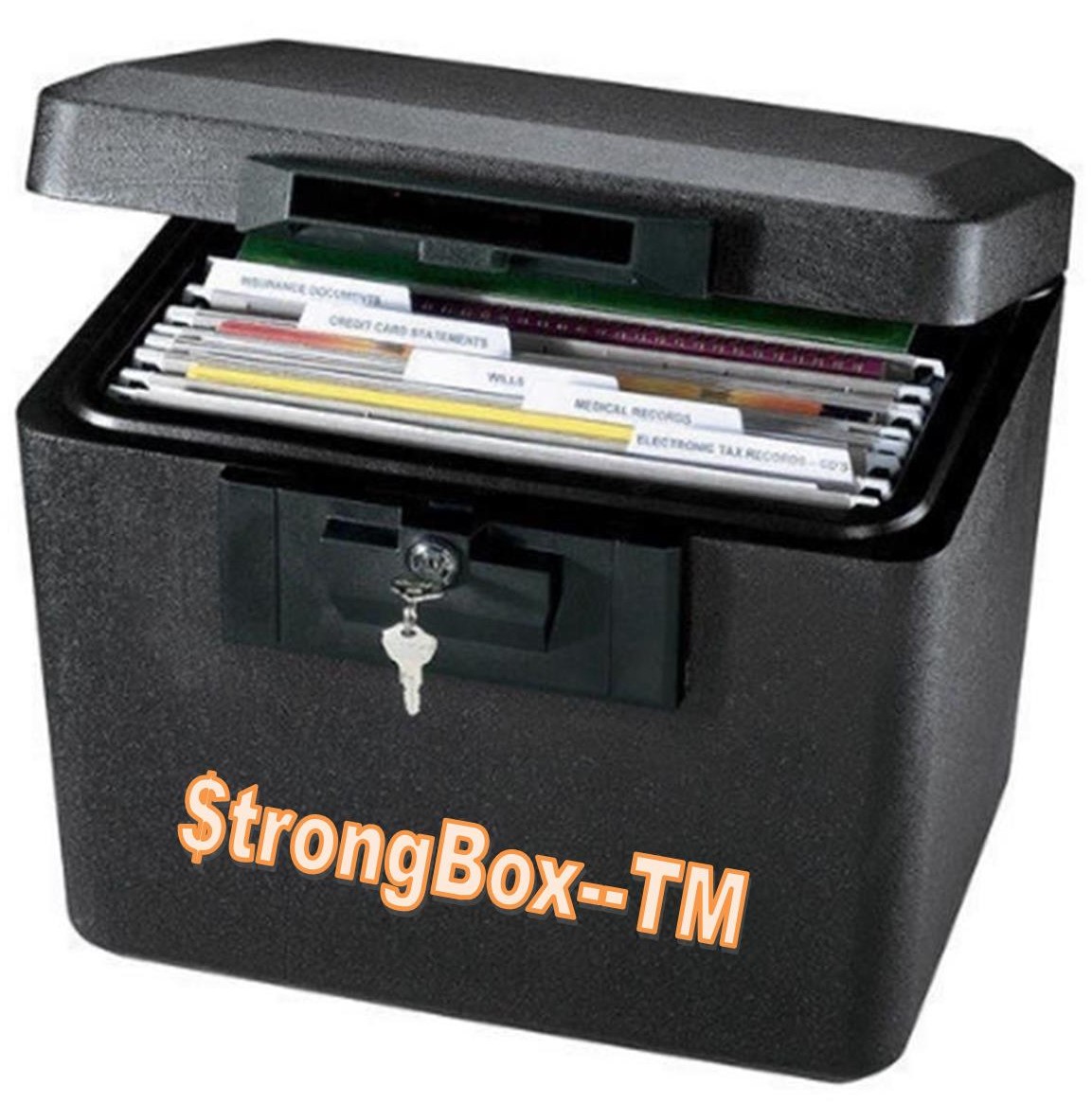 NOTE:  Illustrated $trongBox–TM shown as an example–style may vary subject to availability.
A word from Dan, the Founder of All Debt Free, LLC.
"Pay it Forward…an opportunity to earn CASH, and reduce DEBT."
I want to congratulate you on your sincere interest in becoming completely debt free.  And, to help you be more effective as you pay off your debt, we have created our "Pay it Forward" program, designed to reward you with a referral fee, as you introduce our program to folks that would also  enroll in our "Debt Out–Cash In" debt reduction program. 
Our program cost is $2,500.00.  When you join, you would be able to enter the name of the individual who introduced you to us.  If they are on our list of members, their name will act like a discount code, and you would receive a $500.00 discount off our program cost.  Then, we will give that person a referral fee of 25% of your program cost to them, for referring you to us. 
For a person to be qualified to receive the referral fee, they must be authorized to invite you to join, by already participating in our program, and hopefully be reducing their debt.  Once you become a member/participant, we will be happy to let you refer other people to us, and if they enter your name on the information form, and if they join, you will also be paid that 25% referral fee of their cost to join.  Again, for you to be eligible to refer people to our program, you must be a member.  To join, we accept either a Debit Card payment, ACH Bank Draft, as well as either Zelle or Cash App payment.
Let's look at an example, for a moment.  Earlier we mentioned that one customer had saved about 23 years of payment time, and interest cost savings of  around $64,000.00, based on the information provided to us by the customer, if they followed the plan.  Now, let's say that your report shows that you can save only $10,000.00 in interest savings.  If you paid $2,500.00 for the All Debt Free, LLC. "Debt Out–Cash In" Debt Reduction System, you would see a potential net gain of about $7,500.00 (the interest cost you would save), by following the "Debt Out-Cash In" report to its final conclusion.  Simply put,  in this example, you would be better off financially, when you'd save about 3 times more in interest saved, than you paid to get the program.  Put in $2,500.00 for the program–save $7,500.00 in interest savings.  And, you would also get back an additional $2,500.00 in interest savings, which pays for the cost of the program.  So, in this example, you'd net about a 300% positive financial impact for your overall financial position, by enrolling in the "Debt Out–Cash In" program. 
"Try, before you buy"…
Here's our FREE OFFER…we wouldn't expect you to move forward with the "Debt Out–Cash In" Debt Reduction Program, until you first know how much TIME AND MONEY you potentially can save.  So, we will create your report, and let you know our findings, BEFORE you enroll.  That way, you can feel assured of the value to you of our program, before you order our program which is designed to help you become Debt Free.
Special Note:  We do not accept any credit card payments–because we don't want to have you borrow money to join our program.  And, payments to us are final.  We will be sending you premium goods and services to use for your personal benefit, and the benefit of your family.  We have a no refund policy. 
Imagine the feeling you will have–that sense of well being–when you will be able to easily locate copies of your most important family personal and financial documents–kept more safely under lock and key–in a fire and water resistant document cabinet.                                                                                                                                       
You have extremely important responsibilities in life, especially the financial well being of your family.  All Debt Free, LLC, provides tools to help eliminate your debt, and the opportunity for financial prosperity–to earn income to help you become debt free, while helping others get a plan to eliminate their debt…and earn income, at the same time.  What can be better than that. 
Click on the image below to move forward–and prepare for your great future.