Start A New Life… Free From Debt
Our Mission…
Is to to set you free.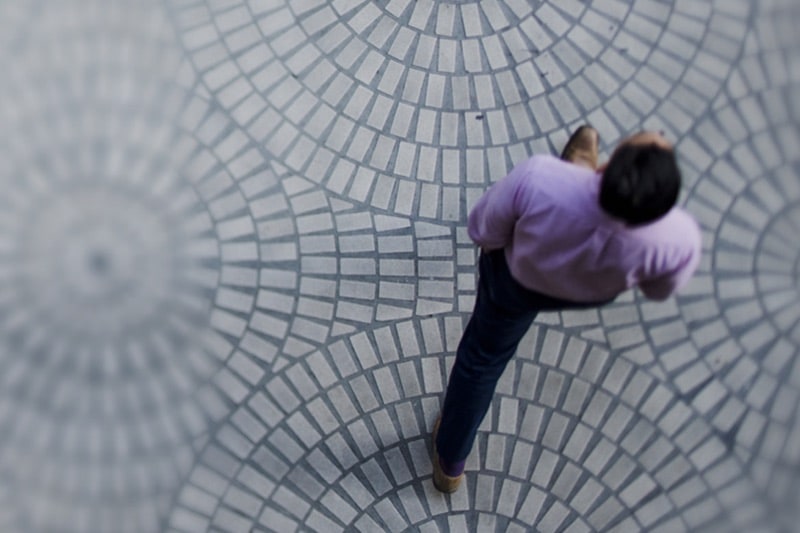 Reality Is Often Different Than Our Plan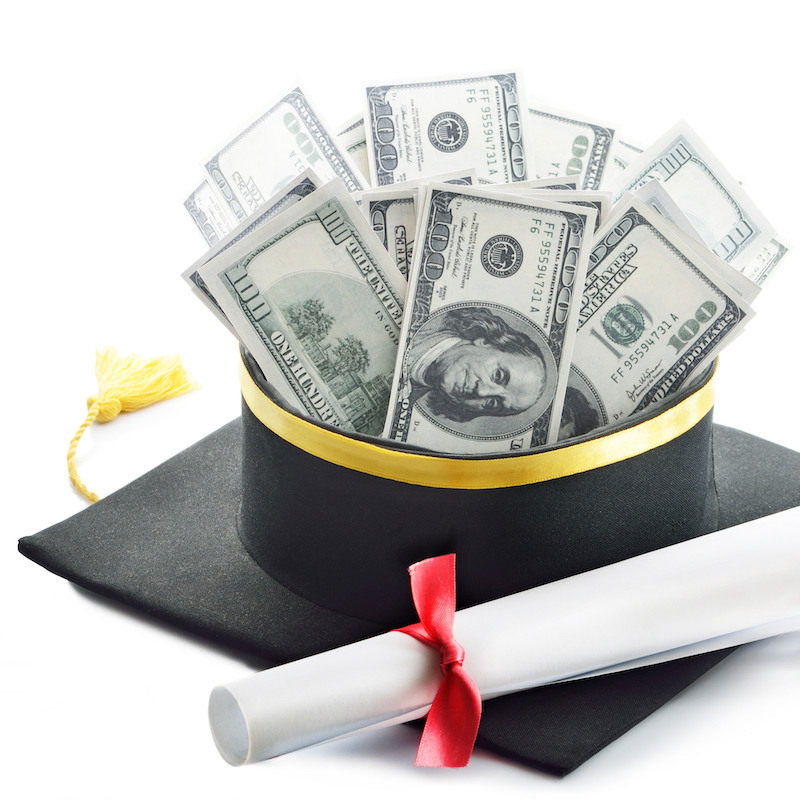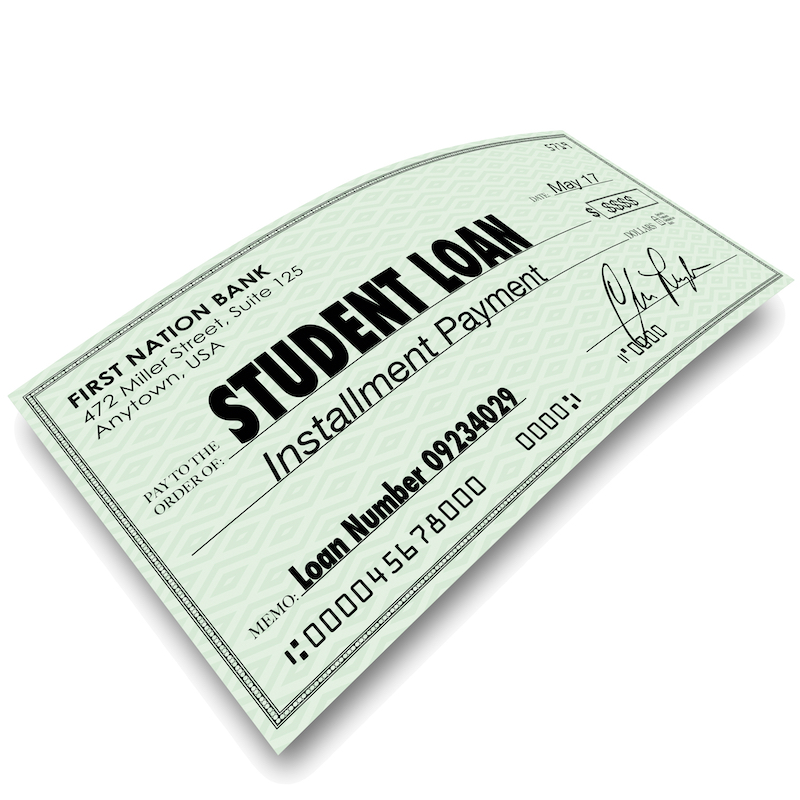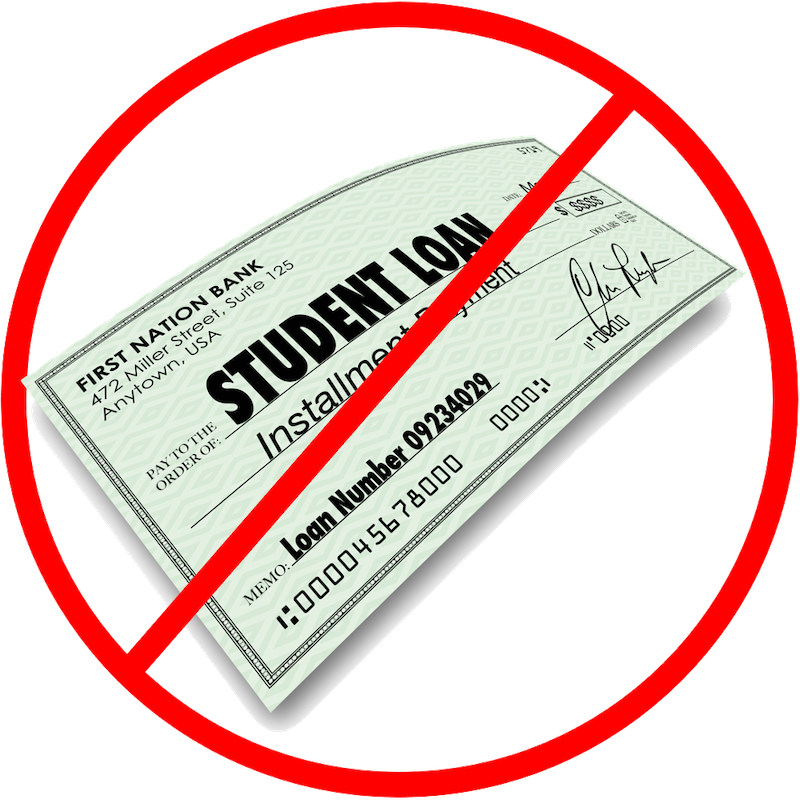 Meet Dan Krison, Founder of All Debt Free, LLC.
All Debt Free LLC. The path forward.
What would happen if you could get all your debt paid off…
in 5 years…or 7 years…or even 10 years? 
Let's assume that your current debt payments, might total $2,000.00 per month. 
With your debt paid off, could you actually save as much as $40,000 to $60,000 in interest costs… maybe more?  
With your debt paid off, could you put as much as $240,000 in              real cash–in your pocket during the following 10 years? 
(You'd have a better chance to do all that… if you had all your debt completely behind you.)
Let's find out.
 Want to live Debt Free?   Here's the secret:
 Spend less                              than you earn…
                   or
 Earn more                              than you spend.
What you see below…is a plan to help someone get out of debt. 
That someone…
          could be you.
We want you to succeed  and not fail.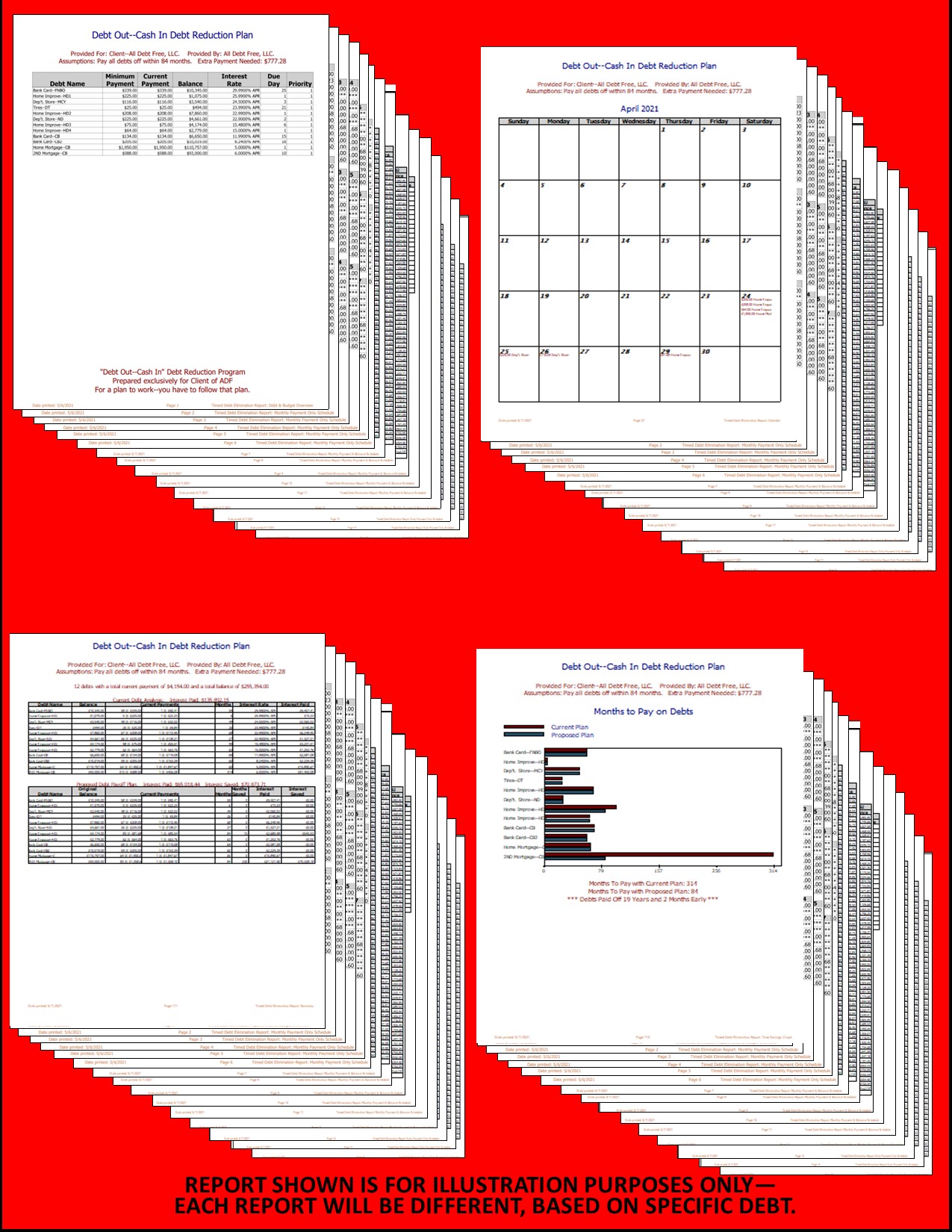 All Debt Free, LLC. was created to help people who face lots of debt, find a way to help them eliminate that debt.  We don't negotiate, consolidate, or refinance your debt.  We just create a plan for you, which could lead to your Full Freedom From Debt…if you follow that plan.  
When the time comes that you have decided to get out of debt, we simply take the current debt that you have, and create a strategy to help you pay off that debt…in the shortest time possible.
We develop a plan for you to follow: 
The Standard Plan, where you simply pay the minimum payment each month. 
The Timed Debt Plan, where you can choose to pay an additional amount over the minimum payment, to help you pay off your debt in a shorter period of time.  You can choose either 5 years–7 years–or choose10 years–to become debt free…and then we create the plan for you to follow.
We've seen savings of up to $40,000- $50,000-even $60,000 or more, in interest cost savings, based on the debt some have. 
And, if your current payments on your debt add up to about $2,000.00 per month–and if we can cut about  10  years off your payments–what would happen to your bank account…your Net Worth…if you put that $2,000.00 in your pocket each month?                              For example: $2,000 x 120 mo. = $240,000.                   
We normally offer our "Debt Out–Cash In" Debt Reduction Plan© (2021) 50+ page color report for $197.00.   
But here's our Special Introduction:                           We will prepare and send this report to you Free*, (because we know that you will likely share this with your friends.  After all, who doesn't want to be            Free from Debt–All Debt Free).                                                                                                                                                                *(There will be a small processing fee of $9.97).
"Without a vision…the people perish".  Proverbs 29:18
Here are the steps we take:
1.  You'll fill out a very brief and simple form.
2.  On that form, we will have you create some basic information                                                     (No Personal Identification Information; No Account Numbers). 
     a.  Your Name & email address.
     b.  Name of the Debt (just the initials only for your privacy)
     c.  Debt Balance
     d.  Interest Rate 
     e.  Minimum Payment
     f.  Monthly Payment Due Date 
When you submit the form, we will create your custom report, then email you when your report is ready (because the response is overwhelming to our offer, we are getting the reports prepared as soon as possible).  As soon as your report is ready, we will email you.  Importantly, you won't pay the $9.97 processing fee, until the report is ready.  When the report is ready, we will email you, and you may then complete your order and pay the $9.97 Processing Fee.  You will then be able to immediately download your custom report.                                                                
What's next?                                                                                                         
You can have a plan that will help focus you on the path to financial freedom.
Along that path, you will want to become more organized, and you might find it helpful to increase your monthly income, so that you can more easily pay off your debt.
We have 2 additional powerful tools, to help you succeed. 
1.  Cash Income Strategies© 2021…several selected opportunities, where members of our group are able to become aware of opportunities that are designed to increase their  potential income, on their own terms–privately–from anywhere in the World, by using their computer and the Internet.  When you obtain your "Debt Out–Cash In" Debt Reduction Plan© 2021, we will introduce you to different "Cash Income Strategies"©2021.  These Cash Income Strategies© 2021, will help provide information on ways for you to create potential income opportunities for yourself and your family from your home, in the area of Online Marketing.   What would you do with extra income?   
(That's for you to decide…but you might just want to use part of it to get out of debt.)         
2.  Introducing our "Family Business Organizer"© 2000-2021, designed to help you get organized, which will provide powerful organizational tools to help you along the way to complete Debt Freedom.
There are many success stories out there–but the success story you will be most concerned about, is your success story.
                   Introducing our                     "Family Business Organizer"© 2000-2021                program, featuring our exclusive               document organizing tool called…        The $trongBox-TM.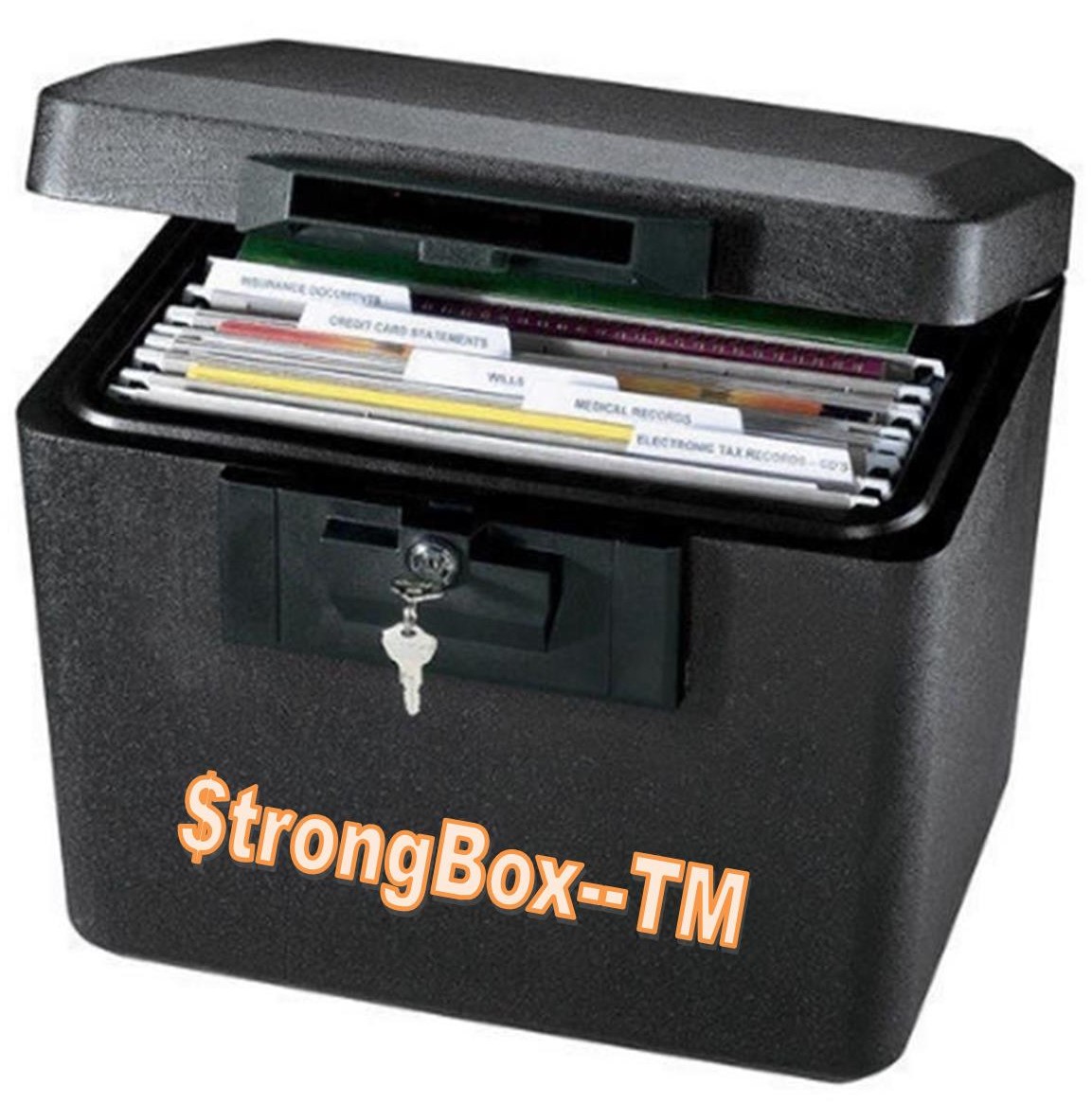 Our exclusive and valuable $trongBox–TM will create a safer environment for your personal, sensitive, and valuable 'Family Business' Documents.  You will want to better safeguard these documents under lock and key, in our Fire/Water Resistant document cabinet.  Of course, you would conveniently keep this at your fingertips, at either your home or office.  (Included in our "Family Business Organizer"© 2000-2021 Program).
Below, find our  "Family Business Organizer" Documents© 2000-2021          featuring our exclusive 'Family Business' Debt Registers/Bill Registers© 2000-2021, our 'Family Business' Item Category Organizer© 2000-2021, our 'Family Business' Document Organizer© 2000-2021, our $trongBox-TM   File Tab Headers © 2000-2021, our 'Family Business' Asset Replacement Worksheet© 2000-2021, and finally, our 'Family Business' Net Worth Calculator Worksheet© 2000-2021.
     DEBT PAYMENT REGISTER©
Each month you make payments on the debt you have.  This group of documents will help keep track of the payments and payment due dates, allows you to detail the phone number, current debt amount, account number, mailing address—          of your creditors.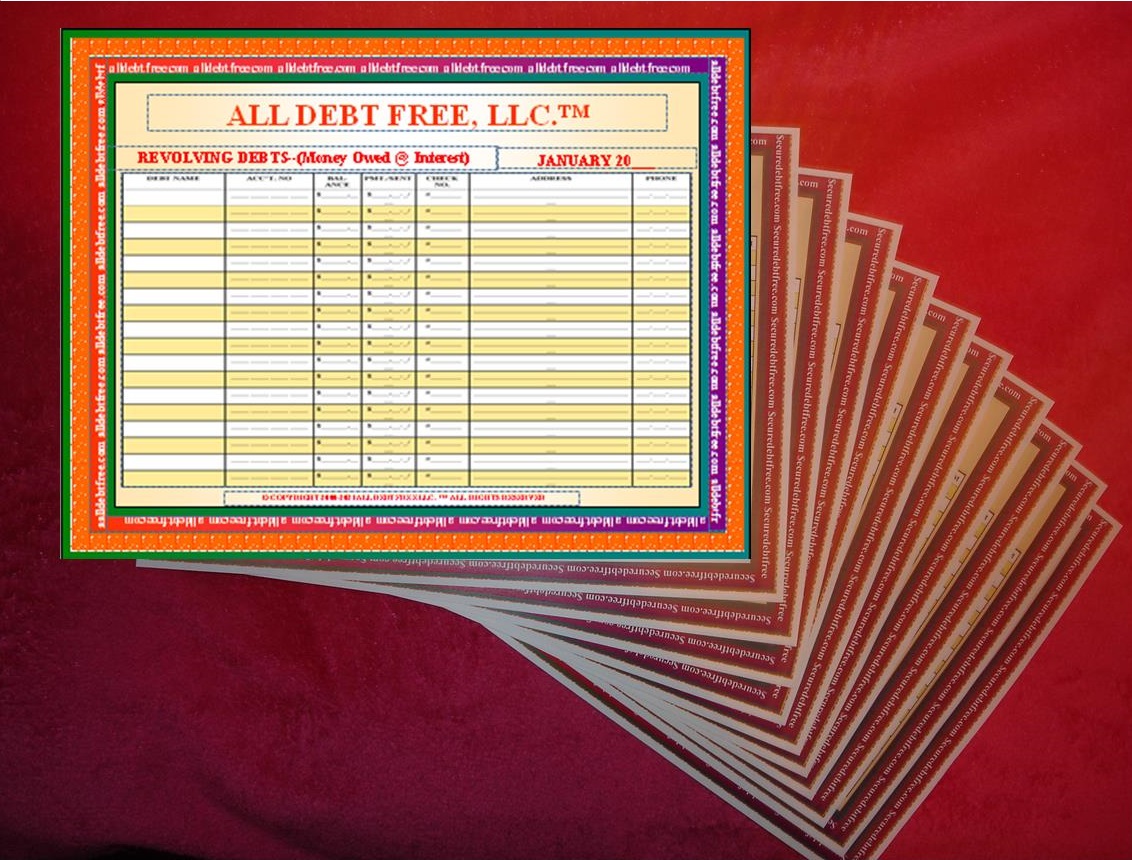 FAMILY BUSINESS ORGANIZER©    
Collect and organize every imaginable piece of information you need to conduct the business affairs of your family.  Life, Health, Disability Insurance–Mortgage Account numbers, Bank and Safety Deposit Box, Wills, Trusts, 401K's, IRA'S…and how convenient to be able to put your finger on your tax records–both State and Federal, along with the W-2 and 1099 documents–all sensitive and important information–even a place to leave instructions for your wishes concerning Guardianship matters (to provide your wishes regarding your dependants, should the unthinkable occur).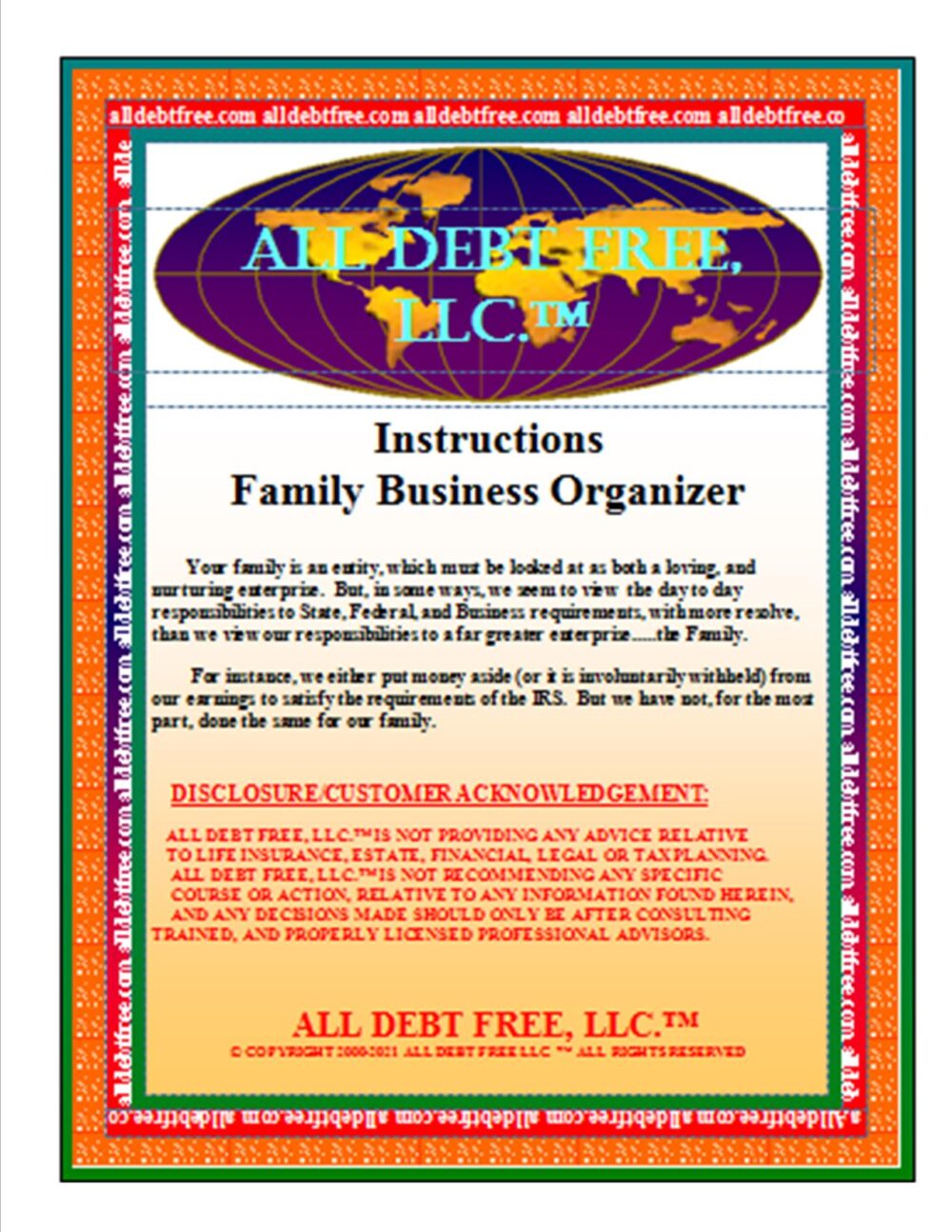 $TRONGBOX–TM          
When you follow our instructions, here is what your $trongBox-TM will probably look like.  Take your most important documents–out of that shoebox or plastic bag, and place many of your sensitive Family documents into a Fire and Water Resistance Document Cabinet–and you won't believe the feeling you will get, when you don't have to fret, or worry, about where to find something important–when you need it.  Congratulations…you just made              your life much easier.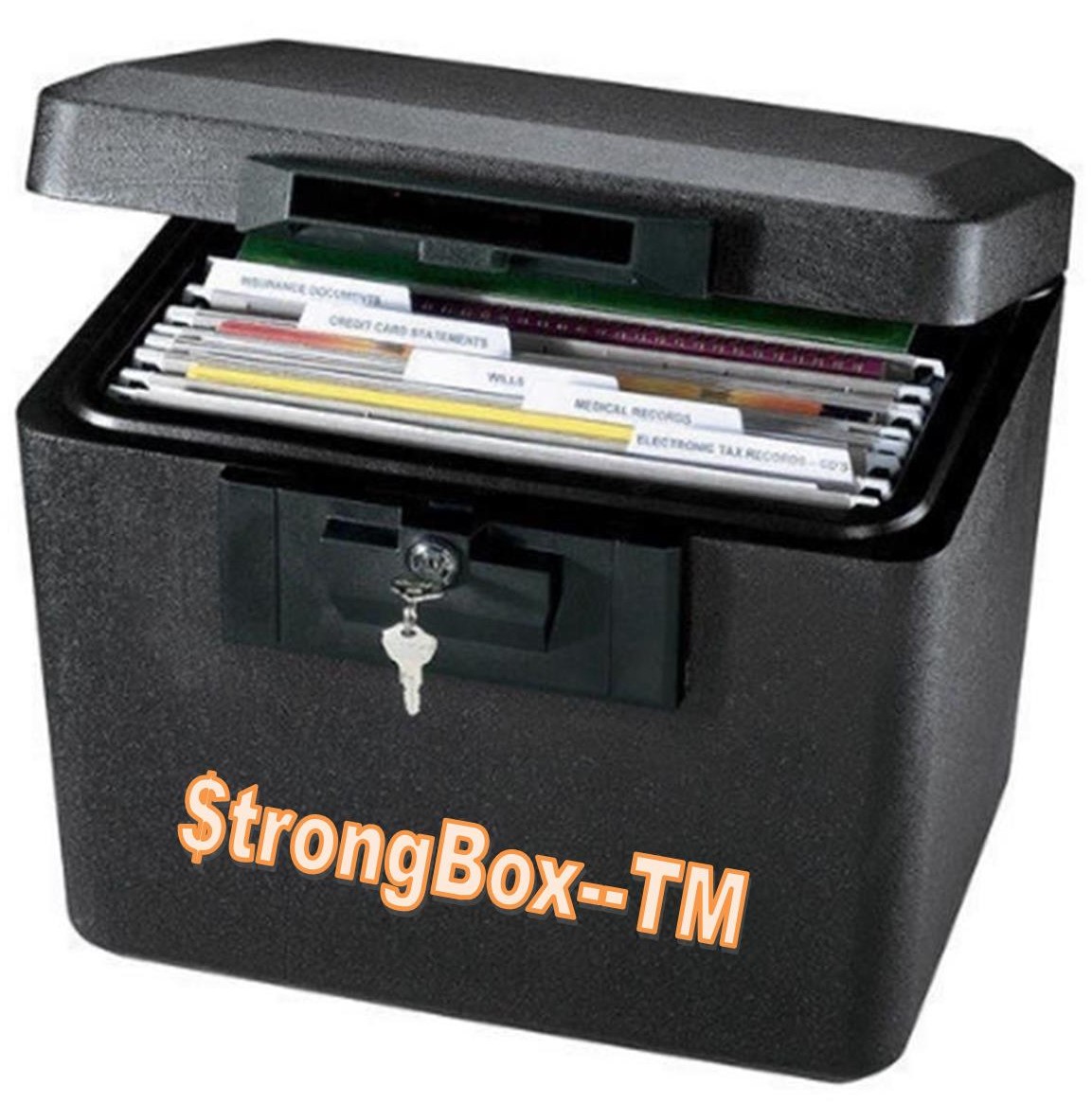 FAMILY ASSET/LIABILITY                                  (NET WORTH) WORKSHEET©
What's your net worth?
You need a road map to get to your destination.  You need to know where  you stand financially, in terms of your financial net worth. 
Where you are–where you want to go–and a plan to help you arrive there.
Our Net Worth Organizer, is a chance for you to simply lay out your assets and liabilities–and discover your financial well being…help chart your course to your desired Family Financial Destination.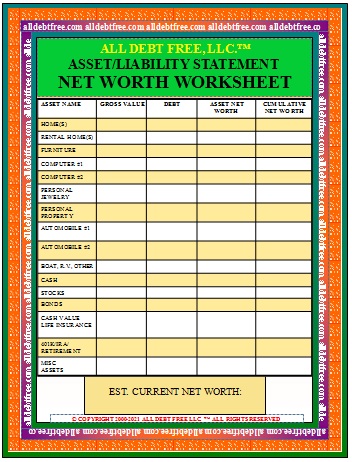 MONTHLY BILL'S REGISTER©
Power Bill, Water Bills, Cable…  all in one easy to view document, with the address, phone, account number, and due date… everything to keep you on  track and organized.    A missed payment might interrupt some important services.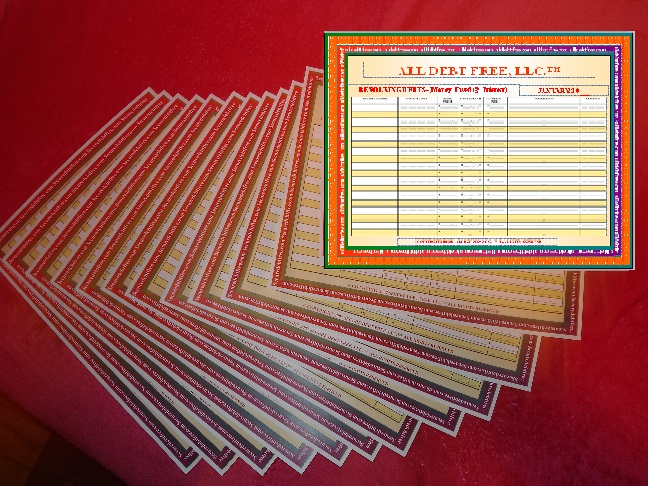 FAMILY FINANCIAL                 DOCUMENT ORGANIZER©
A line by line organizational tool, to assist you in identifying many of the most important documents that are important to the safety and security of the family.  This checklist gives you a track, to identify documents that you should locate, such as Wills, Trusts, Mortgage, Tax Returns, Insurance, Passports, Social Security Statements, Bank Statements, Property Tax, Property Insurance, to name a few.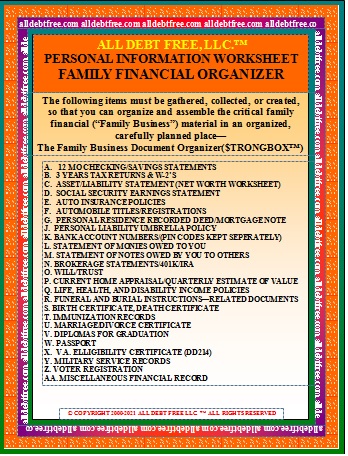 $TRONGBOX–TM FILE TABS©      
We will include a water/fire resistant document cabinet, and color hanging file folders.  The Tab File Labels shown here, are created for you to cut out, and use as headers for your file folder tabs,  for your $trongbox-TM.  This will organize, in one place, many sensitive document you may need to be able to more easily conduct your personal Family Business.  Now–at your fingertips–fully organized–most, if not all, of your sensitive Family Documents.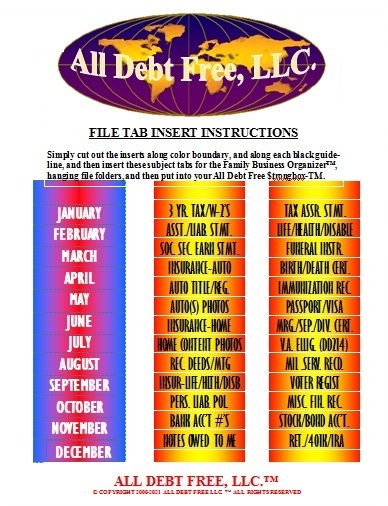 FAMILY ASSET REPLACEMENT ORGANIZER©                                                                                Here is an organizer to help you with some basic principles on income & asset replacement for your family.  Of course, you must consult a professional financial advisor for professional advice, guidance, and the financial agreements that can fulfill your needs and requirements.  But, this document is geared toward stirring and motivating that discussion with your professional advisors, whether that may  involve a will, a trust, retirement planning, and of course any life or disability income insurance that you might purchase.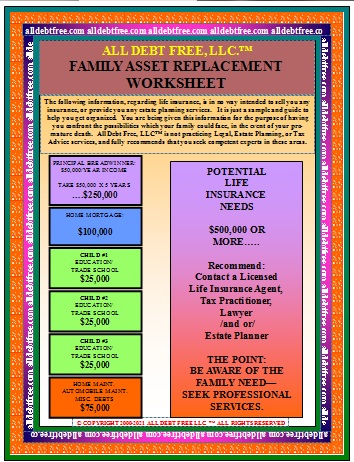 Charter Members Special Initial Pricing:   The Price for our complete program is $997.00, (Plus Shipping, Handling & Processing $87.00).    However, our initial group of Charter Members may use the      Coupon Code:  (ADF397SHP) when you order, and we will include the entire package for only $397.00, with Shipping, Handling and Processing–included for you–no additional charge.                                  (Please Note:  This Charter Member's Special Introduction Pricing is subject to end without prior notice).                                                             
(Very special disclosure):  Due to the massive response to our very special offer, we are making every effort to fulfil our orders as soon as possible. Therefore, please remember that we will prepare, and have ready to send,  your "Debt Out–Cash In" Debt Reduction Plan© 2021 prior to any payment from you.  (See steps above).  When the report is ready, we will email you a link, so that you can then complete your order with your payment.  You would need to submit the $397.00 (Limited Time Coupon Offer) payment to complete your order.  Then first, your custom "Debt Out–Cash In" Debt Reduction Report© 2021 will be released immediately to you via a link we will provide.  (We are following this protocol, to maintain the highest level of service to our customers.)   Then second, The $trongBox–TM, and accompanying documents, will be sent to you.  Please note, the $trongBox–TM, and accompanying "Family Business Organizer" Documents© 2000-2021, will require approximately  2 to 4 weeks for delivery.
Click the "All Debt Free, LLC." image here, to order our complete package.  This includes the "Debt Out–Cash In" Debt Reduction Plan© 2021 (shown above with red background), and our "Family Business Organizer"© 2000-2021 program featuring our $trongBox–TM.
This presentation and supporting information are for educational purposes and should not be considered legal or financial advice and it is always recommended that you seek the advice of professionals.  You agree that we are not responsible for the success or failure of your financial decisions relating to any information presented by our company or our representatives.