To get your home all paid off in about 5 years, you need 2 things:
1.  you need a PLAN to get out of debt…
2.  and MONEY to help pay off the debt.
We've created a program, designed to help you more effectively pay off your home–
including all your debt

–as soon as possible.  This program can potentially flood you with cash income as well–to help you reach your goal. 
Watch our video to learn more:
d 
One day, you and your family are walking along the beach, enjoying each other's company, filled with gratitude for the quality time you are spending together.   
You now have the time to really enjoy life…to take those long walks along the seashore…  because you've found a way to both pay off your debt–and earn great income at the same time.
You say to yourself…I'm earning income, which I'm using to help eliminate my debt, by helping others move toward debt freedom with the "Debt Out–Cash In" Debt Reduction Program, from All Debt Free, LLC. 
Once that took hold, and your income started to grow, you got your life back…better yet–you are going debt free.
Now, you help people by reaching out to them through the Internet, Social Media, and people you know, and help them understand the true freedom they can have. 
That's not a bad day at the office (even if your office is on the beach somewhere, located in a beautiful remote location).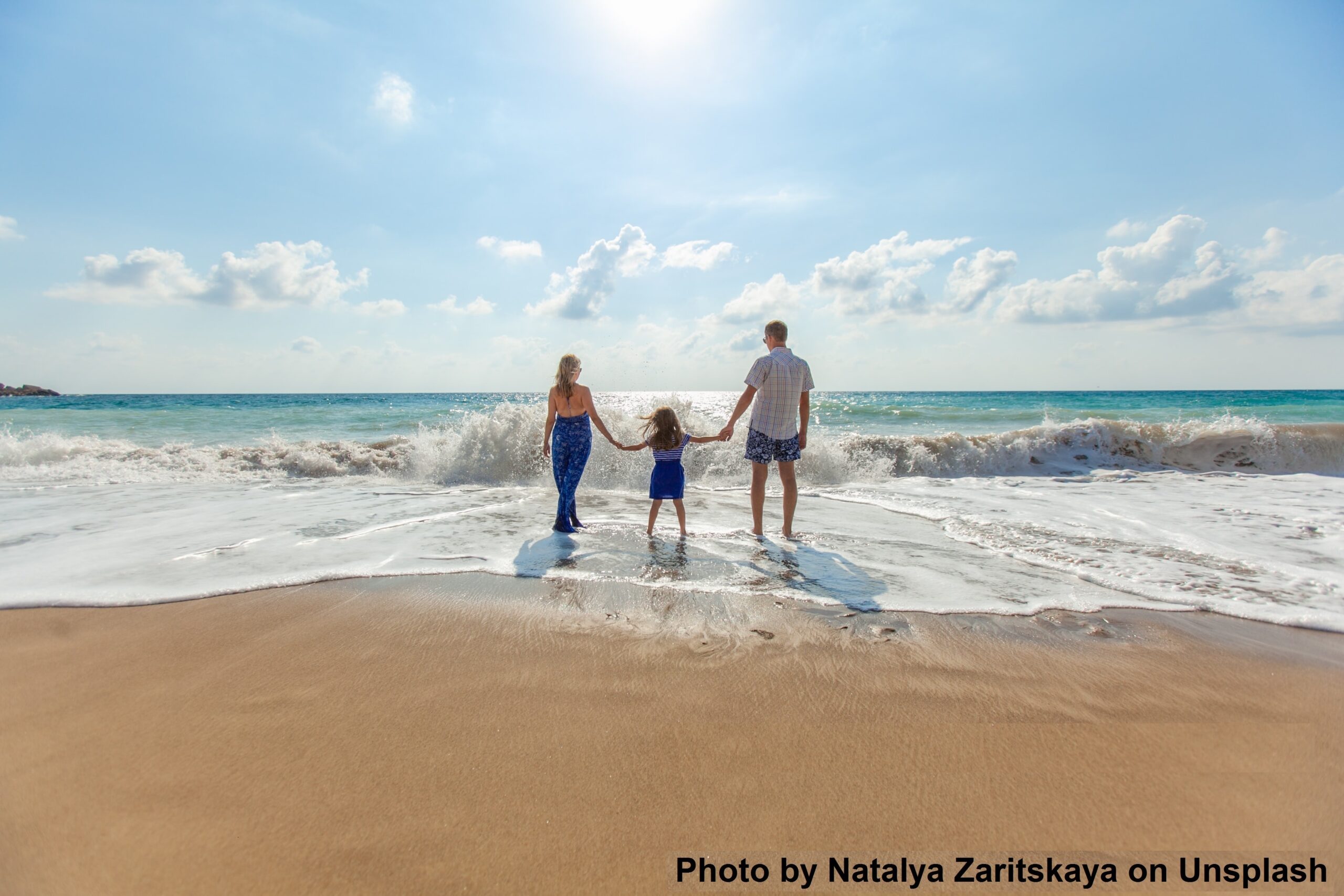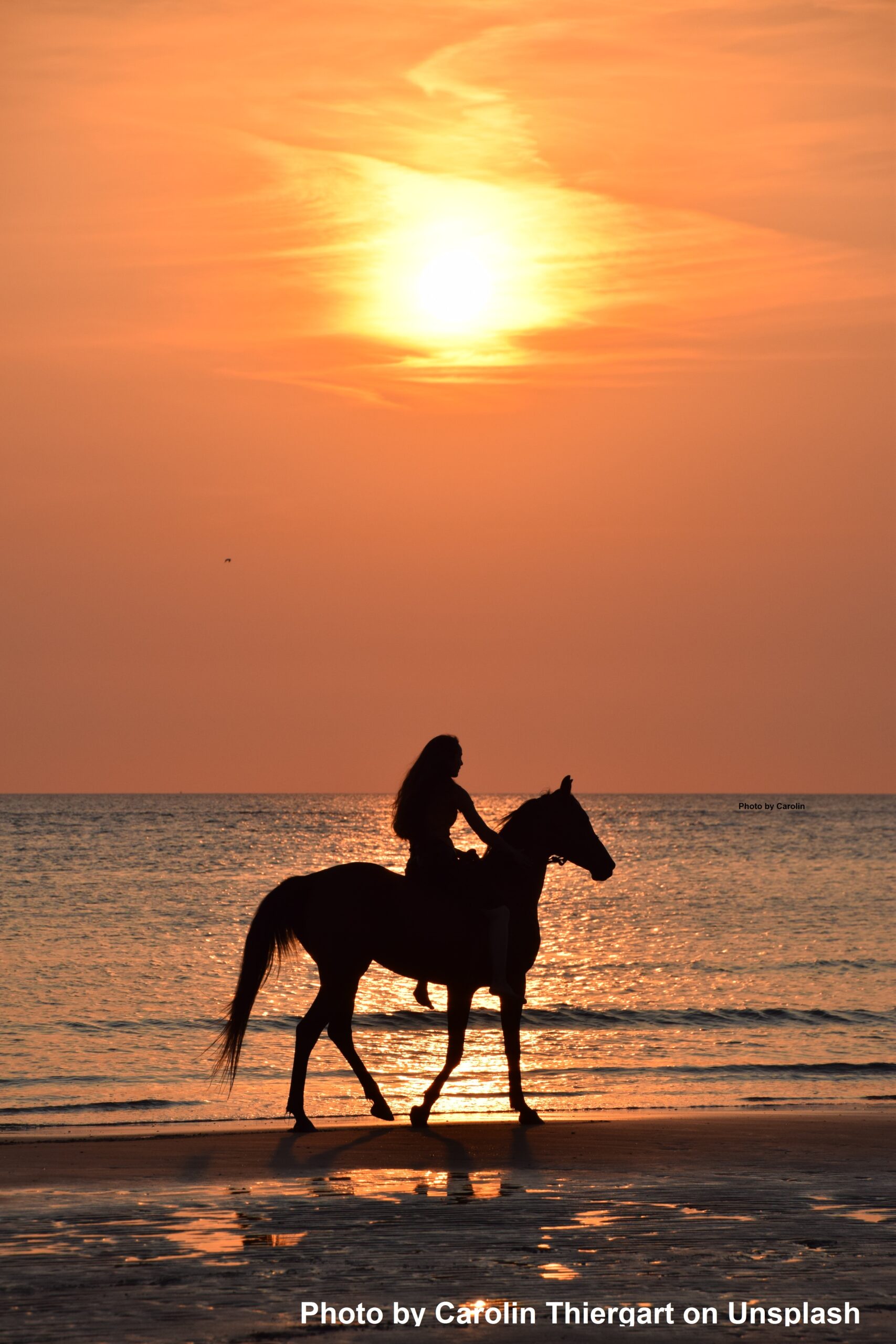 Now that you are getting your debt paid off, you feel a true sense of peace in your life.   You've found a way to earn $500.00, for each person that you help begin their journey to Debt Freedom, with the    All Debt Free  "Debt Out–Cash In"  program.  You thought…"wow, if this program could help me earn fabulous income, while at the same time helping others also get out of debt…what could be better than that?"   Remember, no one can guarantee how things will turn out in the future…maybe you can earn enough to pay off the debt completely–maybe you don't earn enough.  But, you cannot arrive at a place in life–becoming completely debt free–unless you begin.  We can give you that chance.  Take it.  Imagine how it would feel–no debt–complete freedom–a sound financial future.   We think that's the right path…freedom from debt.  We think you do too.                                                                                                                                                  
Here is our All Debt Free "debt reduction program, featuring our "Debt Out–Cash In" custom 75+ page custom report with graphs and charts showing the savings in both time and money, as you pay off your debt sooner than scheduled.  Included with our All Debt Free "Debt Out–Cash In" Debt Reduction Program, you will receive a full calendar schedule of when each of your debts will be paid off–in what order–by following the plan. 
Recently, we created a custom "Debt Out–Cash In" report for a customer. That plan showed that all their debt could be paid off in 84 months…
saving them about $64,000 in cash.*                                                   *(Note:  Example only–everyone's results and experience may be different.)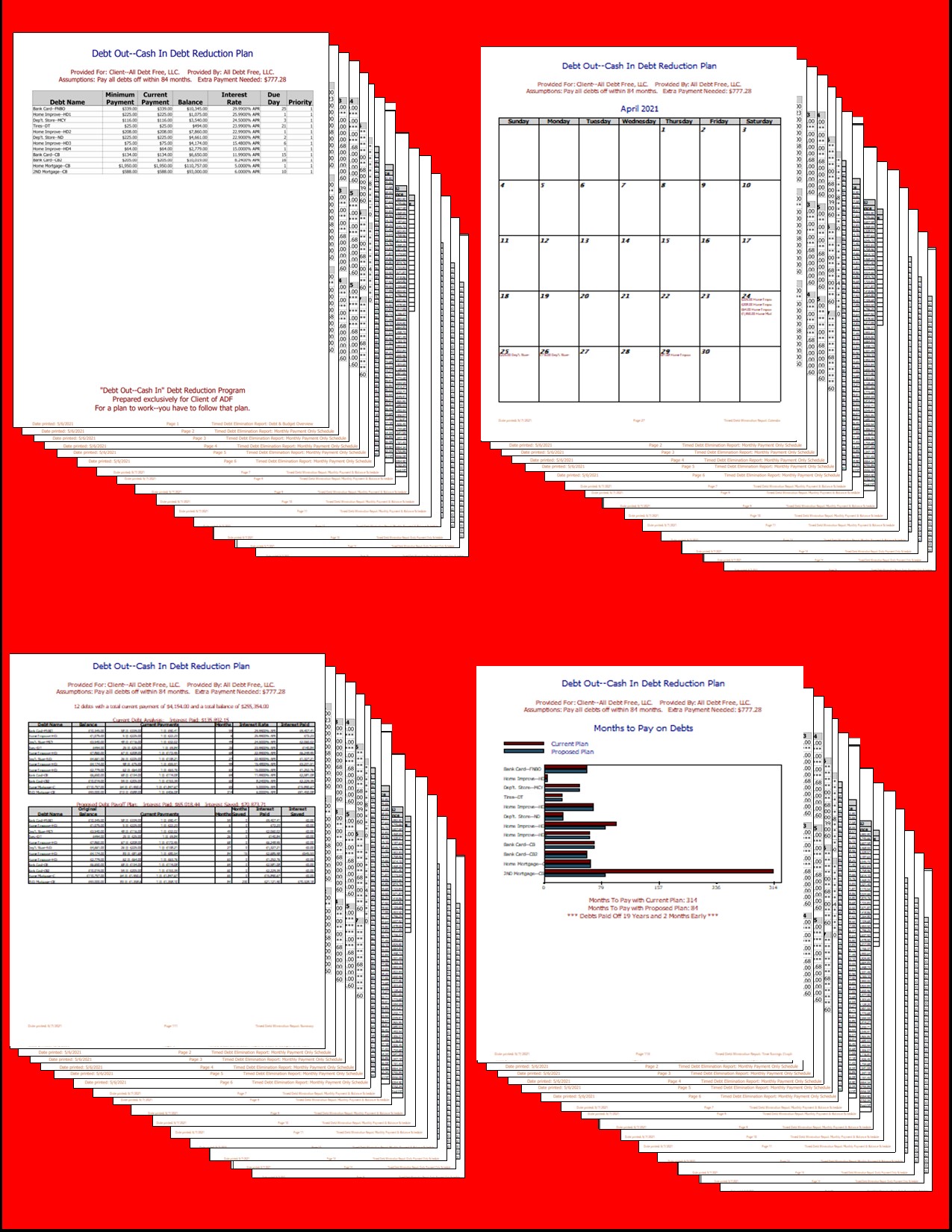 In addition to your "Debt Out–Cash In" custom report, you will receive several documents which will help you organize your personal assets, along with your most important and sensitive family financial documents.  The first two documents you see, (shown on the red background below) are designed to help you organize your existing debt payments, and your monthly household budget expenses.
     Debt Payment Register
Here you will be able to keep track of your monthly payment to each debt–including account numbers, debt balance, check number, due date, payment date, creditor phone number, and address.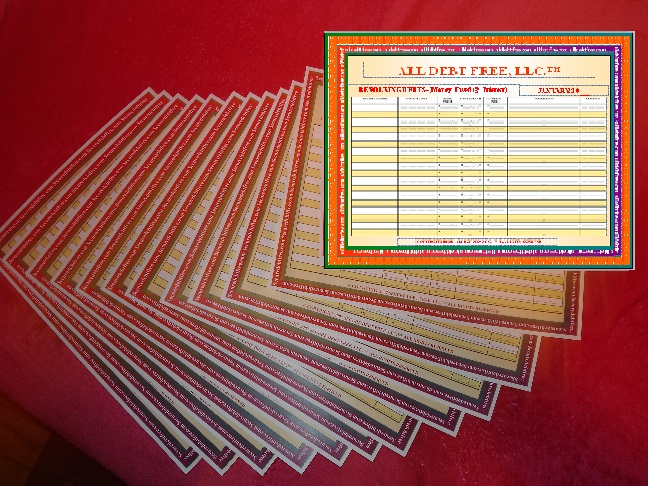 Monthy Bill Payment Register
Here you will be able to keep track of your monthly payments for household expense–like power, water, gas, car insurance, life insurance, health insurance, etc.  Account numbers, debt balance, check number, due dates, phone numbers, and addresses.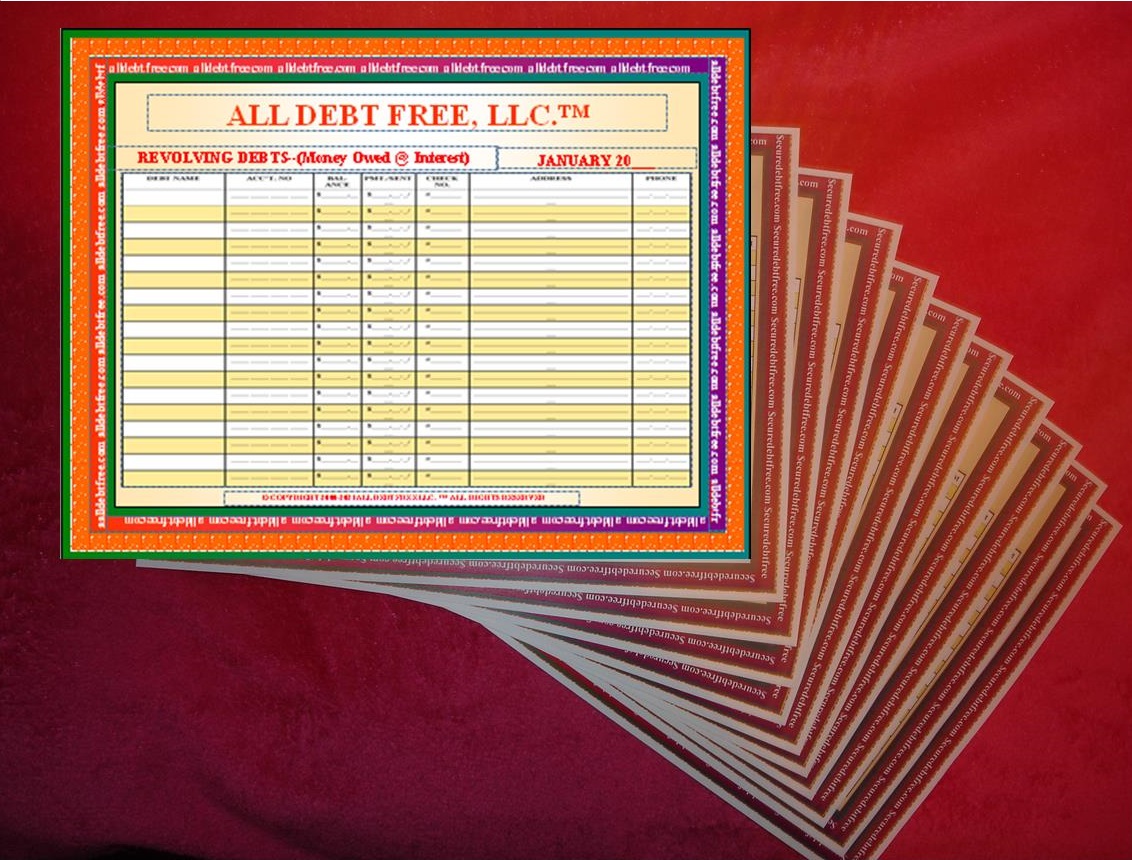 The next four documents we include, are designed to help you gather your sensitive and important Family Financial Documents, in order for you to carefully organize, and better protect them. 
Also, they help you determine the needs of your family, and serve to help introduce you to tools and methods to protect your family in the event that the unthinkable were to occur–the death of the principal bread winner. 
There may be more subjects to cover–but these documents will help you begin your plan for your Family's safe journey through the financial perils of life.
   Family Business                             Organizer     
The Family Business Organizer addresses a variety of issues that are important to the family…issues including potential solutions to guardianship questions should the unthinkable occur–such as the untimely passing away of family members, and crucial instructions on guardianship requirements, if necessary.  In addition, it is a powerful organizer of important family  information.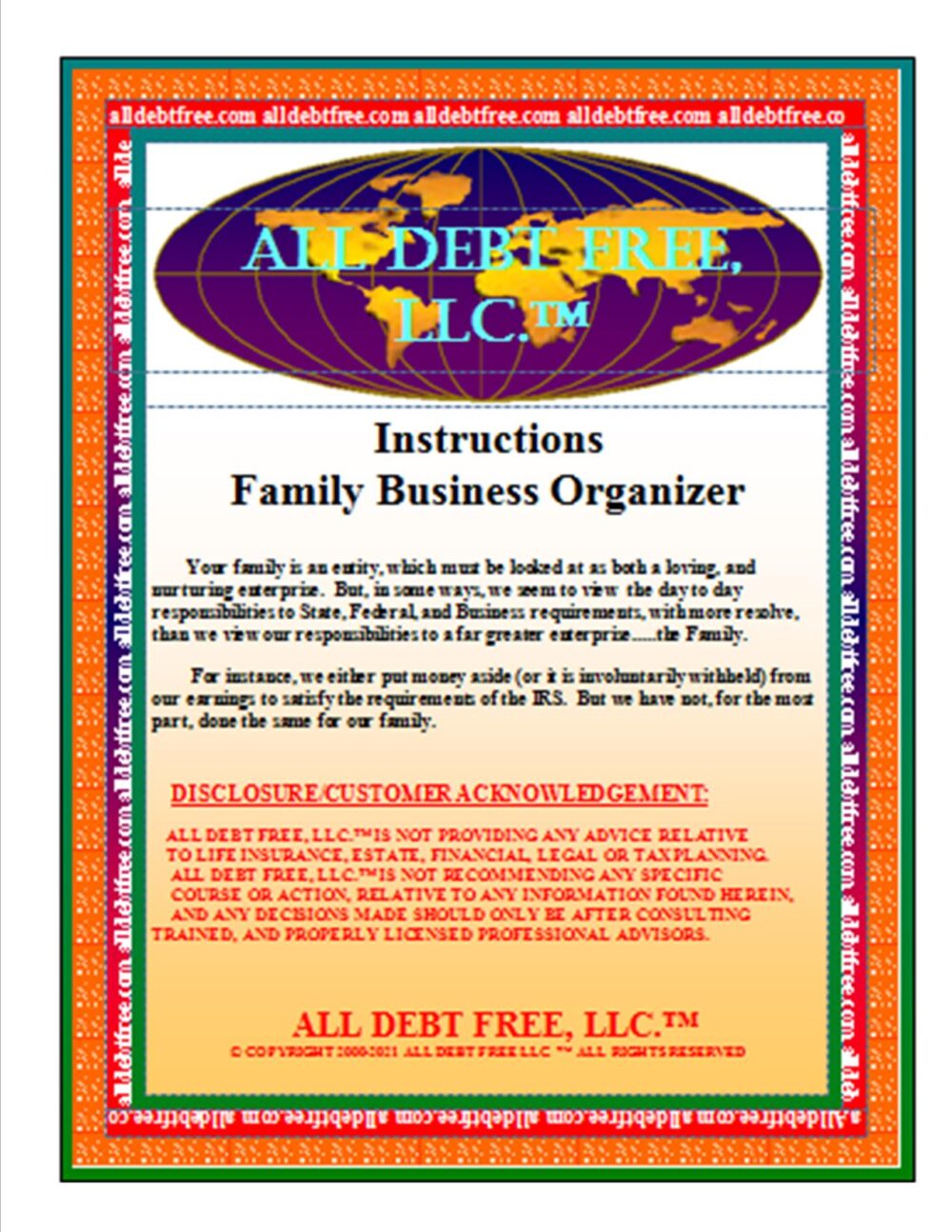 Asset

Replacement

                                     

Worksheet
Life comes with uncertainty–in fact you must count on the unexpected… especially when it comes to the safety and security of your family.  Because we don't have a perfect blueprint of our future, we need to plan, plan, plan.  What happens if the principal bread winner is not there…to provide?  We present ideas and options that can help a family weather the storm.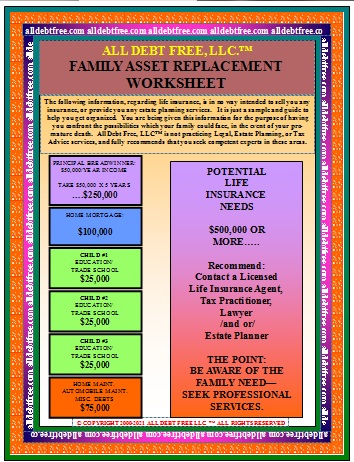 Financial Document Organizer
There are so many important things we have to keep track of…Insurance Policies, Deeds, Notes, IRS tax returns, property taxes.  Wills, Trust Documents, Bank Statements–so important to you.  How do you keep them organized?  How do you gain quick access when necessary? 
And how do you increase the safety factor for those almost irreplaceable documents against a disaster at your home?  Our Family Organizer helps you identify those important documents–so you can gather them, and keep them convenient to you when you need them.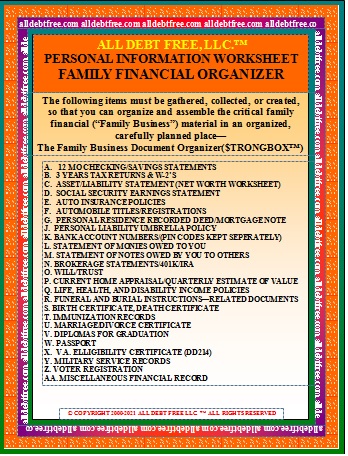 Family Net Worth Worksheet  
It's always important to know where you are in life.  It's so important to keep track of your overall Financial Success.  This is how you create your future.  This is how you create your legacy, to pass to future generations.  Tools designed to help you get your bearings–and keep your bearings–it's like a compass to keep you and your family on the right Financial Track in life.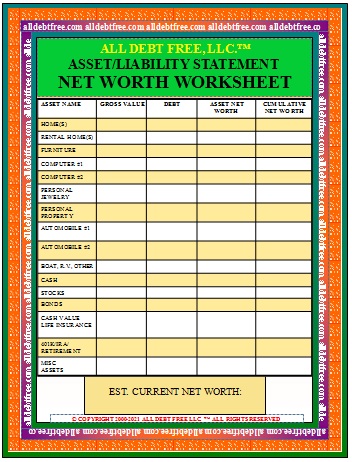 And how do you increase the safety factor for those really
important documents against a fire at your home? 
Here's how…proudly introducing the
Our document cabinet (the $trongBox–TM) gives you a place to keep a copy of your valuable family documents.  You could keep a copy of a will, trust, tax returns, deeds and notes, to name a few.  You'll also be able to properly organize other important personal and family financial records such as bank statements, passwords, life, health, and property insurance policies–asset titles (Auto, Boat, RV)… copies all kept more safely under lock and key–in a fire and water resistant document cabinet that we refer to as the $trongBox–TM. 
In the $trongBox–TM, you could also keep digital photos/videos of your personal property, such as furniture, jewelry…all of the important personal property, on a digital backup on a disk.  This feature can better protect you in case of fire or water loss, to assist you with an insurance claim, should that occur.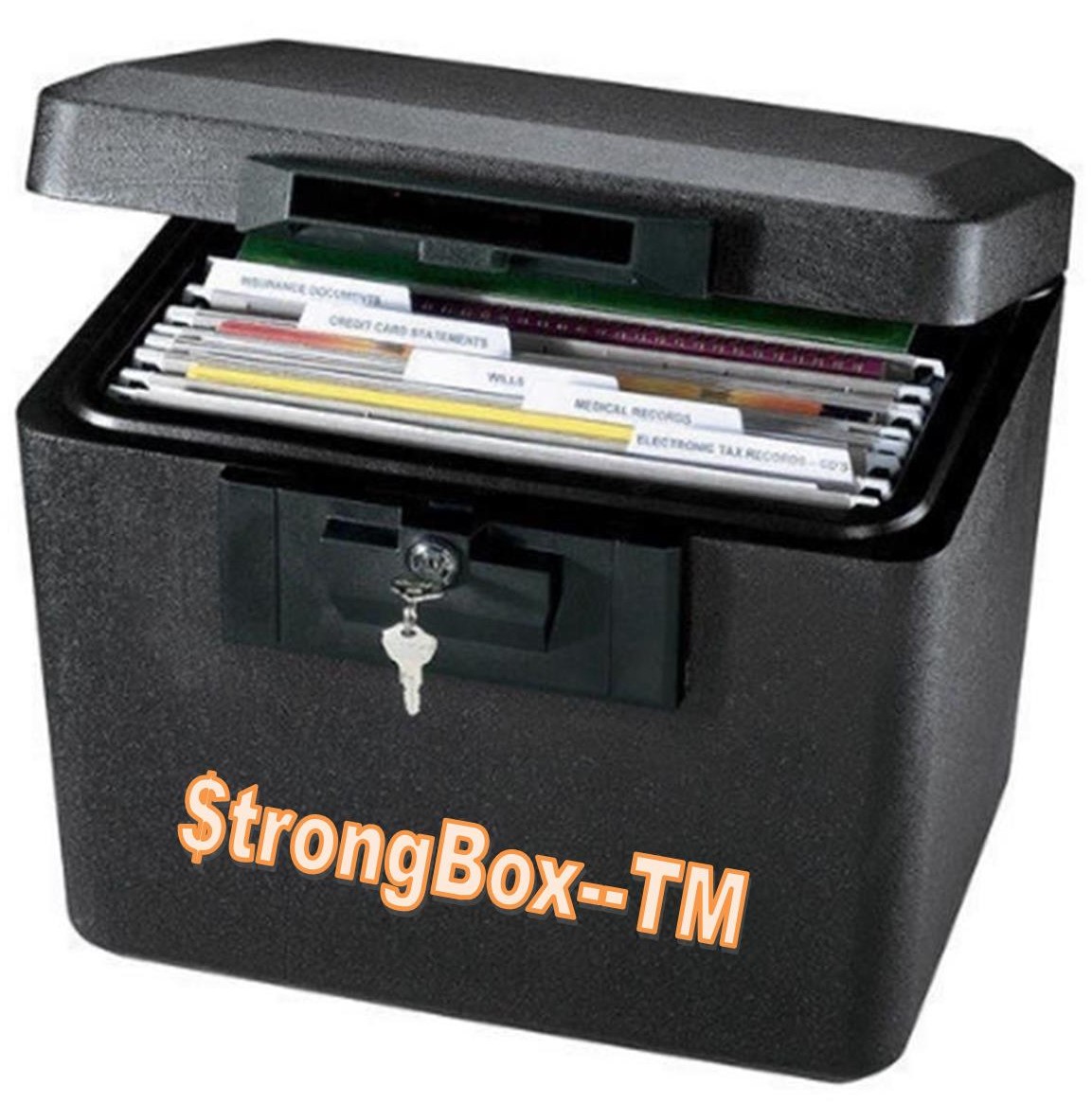 Most importantly, imagine the feeling you will have–that sense of well being–when you will be able to easily locate copies of your most important family personal and financial documents–kept more safely under lock and key–in a fire and water resistant document cabinet.                                                                                                                                       
You have extremely important responsibilities in life, especially the financial well being of your family.  All Debt Free, LLC, provides the plan to get rid of your debt, and the opportunity for financial prosperity–to earn income to help you become debt free, while helping others get a plan to eliminate their debt…and earn income, at the same time.  What can be better than that.  Click on the image below to move forward–and prepare for your great future.